How To Make Money With Cloud Canyon And NO Start Up Cost



Did You Listen to the Video Well ......






Click HERE Right Now and use Promo Code 381
TO Get Started Right Away Making Money Without Ever Spending Any!


I am Georgetta Monroe and I am a proud Cloud Canyon Consultant. Cloud Canyon is under the umbrella of womvegas.com. I have been with the company, womvegas for five years now. You may have seen my name around the internet if you are an active internet marketer. I have had much success at womvegas and I am here today to share with you our newest program and products - Cloud Canyon.

What is Cloud Canyon
Cloud Canyon is a Retail website that can earn money for you by selling luxurious designer 100% soy candles, bath and body products.


100% Soy Wax Candles
The soy wax candles our designer has created are made with 100% soy wax. You will see in the market that almost all "soy" candles are a "soy blend". The reason for this is that 100% soy can appear mottled and uneven. Our designer has invented a natural secret process to counter that effect.

The eight oz candles have a burntime of 40 to 60 hours, and they come with a gift box and tissue paper wrapping. The candles are hand crafted and hand poured according to the standard our designer has set. One type of our Candles are contained in a Reusable Glass Tumbler that can be used for drinks after the candle is used up.

Lets take a look of some of our complex and intriguing scents from Cloud Canyon's world of high-end luxury candles.

Japanese Cherry Blossom Candle smells like a bright floral blend of Japanese Cherry Blossoms and will have you in heaven!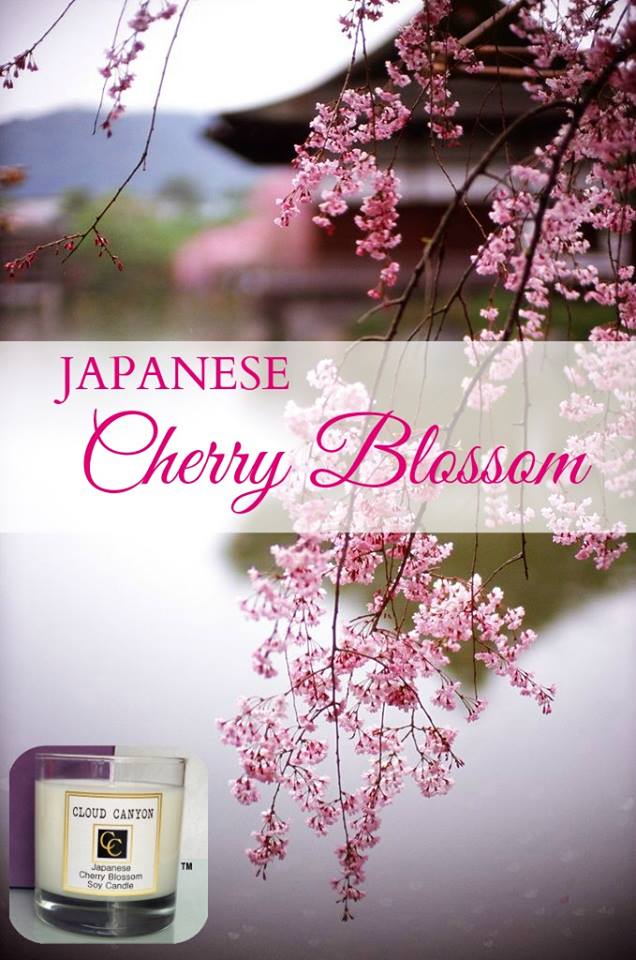 Our Country Clothesline Candle smells like freshly washed linen gently blowing on the line in Grandma's backyard on a warm, breezy day. Fresh, clean and slightly sweet.
Our Lemon Biscotti Candle smells like a sunny, lemon zest and sugar cookie blend, drizzled with a powdered sugar glaze.
Our White Nectarine Candle is a succulent, juicy cousin of the peach, and its tempting aroma evokes wonderful memories of warm summer days.
The Tuscan Basil & Citrus Candle is a cool, refreshing, unisex blend of citrus and herbs.
If You order the larger size candle, the tumbler, you can use the glass jar to mix your favorite drink and relax to the soothing smell of our stress free 100% soy candle
Just light it up!
Shea Therapy
Another product from our designer is Shea Therapy. This is a product of shea butter and high quality ingredients that has a very smooth and light creamy feel on your skin. Our designer has a process for creating this luxurious product. Avid fans say that there are no other shea butters that compare to our designer's. Unlike many popular Shea products, the number one ingredient is shea butter. Our designer uses fair trade Shea Butter from West Africa for her designs, Sunflower Oil, Avocado Oil, Argan Oil from Morocco, and Jojoba oil.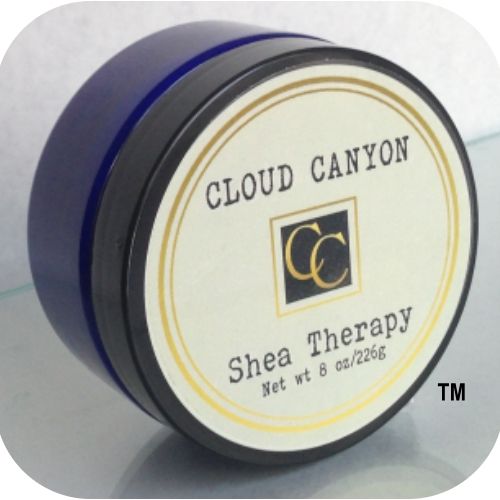 Foaming Sugar Scrub
Our designer has created a luxurious foaming sugar scrub. It is thick, whipped, glides like shaving cream foamer, blended with shea butter, jojoba, argan, and sunflower oils, and mixed with organic pure cane sugar scrub. It can be used from face to toes.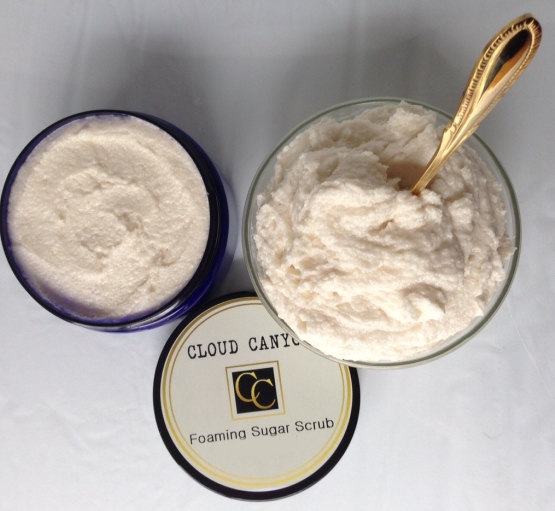 NOW THAT YOU HAVE SEEN OUR AMAZING PRODUCTS I WANT TO TALK ABOUT HOW YOU CAN MAKE MONEY WITH NO UP FRONT INVESTMENT
SELLING CLOUD CANYON PRODUCTS.
1. We DO NOT ask that you pay a monthly free for a website.
2. We DO NOT REQUIRE you to buy products. (We do recommend you buy some at wholesale so you can get excited about them. But this is not required.)
3. We DO NOT have auto ship. No need to worry about monthly charges for products you will not use or sell.
THIS IS WHAT WE DO TO HELP YOU MAKE MONEY!
1. We GIVE you a FREE retail website to promote and send your customers to!
2. We have a low flat rate shipping cost of 9.99 per order to your customers from CloudCanyon.com. Shipping is free on orders over $99.
3. We have an online fundraising program, with free software, that you will be proud to offer your organization, churches, schools, little leagues, etc.
4. As a free cloud canyon Sales Agent you may order products wholesale with a 15% discount. (You can get up to 50% discount as you progress).
5. Our fundraising program Lets You Choose how much money you want to earn and I want to introduce you to our amazing online fundraising program at Cloud Canyon.
When it comes to assuring the financial future of an organization you choose, Cloud Canyon can help you turn everyday online shopping into cash for your organization.
We understand the difficulties of raising money and we are passionate about providing another funding source for your organization by having the members of your organization shop online. They never need to leave the comfort of their homes.
PROFITS FOR YOU AND THE ORGANIZATION
Example Only!
Cloud Canyon fundraiser allows your organization to keep 30% of the RETAIL SALES from their fundraiser efforts. The members who purchase will PAY the organization DIRECTLY. This is a win win for the organization of your choice. They will get their money off the top. After the fundraiser is over, the organization will pay 70% of the money to you. You will then order the products wholesale. The Cloud Canyon products will be drop shipped to any address you choose. Remember as a free Cloud Canyon Sales Agent, you order products wholesale. If the fundraiser sells $300 or more, you would keep about 20% for yourself. Just Imagine if you had 10 fundraisers going on at the same time. Just picture the cash!
EXAMPLE:
--- >>A $1,000 fundraiser. The Organization keeps $300. You keep $200.
--- >> A $10,000 fundraiser. The Organization keeps $3,000. You keep $2,000.
6. We have excellent literature you can use to get Cloud Canyon product seen in your neighborhood.
7. We have excellent training videos you can review anytime!
8. Compensation plan for free Sales Agents:
A Free Sales Agent will earn 5% of the commissionable amount of all the Cloud Canyon Products they personally sell, from either retail sales from CloudCanyon.com or wholesale purchases by people on your first level. This can quickly increase to 35% with a little effort.
If you want to earn more right away then please I urge you to purchase a Business Builder Pack that will set you up with Cloud Canyon products and many ways to advertise Cloud Canyon.
9. Our Designer is a very innovative and an award winning business woman, maintaining her own showroom retail store in Olde Downtown Gahanna, Ohio for 10 years.
Our designer has developed a very solid reputation with her product designs over the last 21 years. She has been featured on central Ohio television shows almost every year at the holidays, and during the year in many travel magazines and guides.
Many upscale retail shops carry products from our designer, which are top sellers for them.
10. Cloud Canyon is ALL FREE TO GET STARTED AND NO MONEY DOWN - NOTHING.
If you like what you have heard all you have
to do is jot down or go right now to:
MyCloudCanyon.com
and use PROMO CODE 381.
OR Click HERE and use Promo Code 381

To get more details or scroll down to the
bottom of the site and get signed up.